SPA & Wellness
Stainless steel pools with the right feeling.
Design and function are particularly important when it comes to recreational pools. In a wellness environment, the pool should also inspire, create atmosphere, be experienced as exclusive, attract attention and fit into a specific environment.
All our stainless steel pools are Swedish-made and we come with solid experience in manufacturing and assembling unique pools all over the world.
#References
Endless possibilities
Unique shapes and expressions
There are endless possibilities with stainless and we work together with architects to find just the solution that suits your hotel, spa or wellness facility. Over the years, we have brought to fruition many unique ideas when it comes to stainless pools – how about a free-hanging pool 60 metres above the ground with a glass floor?
Stainless steel places no limitations on shape. Furthermore, pools made from stainless steel are hygienic, durable, easy to maintain and give the right exclusive impression. There are also a lot of add-ons and extra functionality available with these pools, such as beautiful lighting, massage stations and jet streams.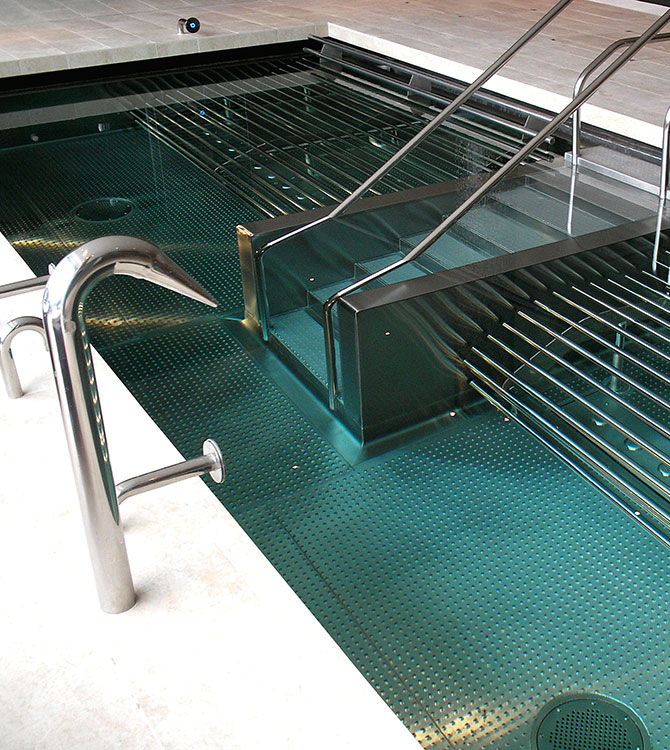 Facts
Unique benefits from a stainless steel pool
Hygienic
Watertight
Smooth surfaces
Do not crack
Elastic material that can withstand ground movement
Weighs less
Quick installation
Inexpensive maintenance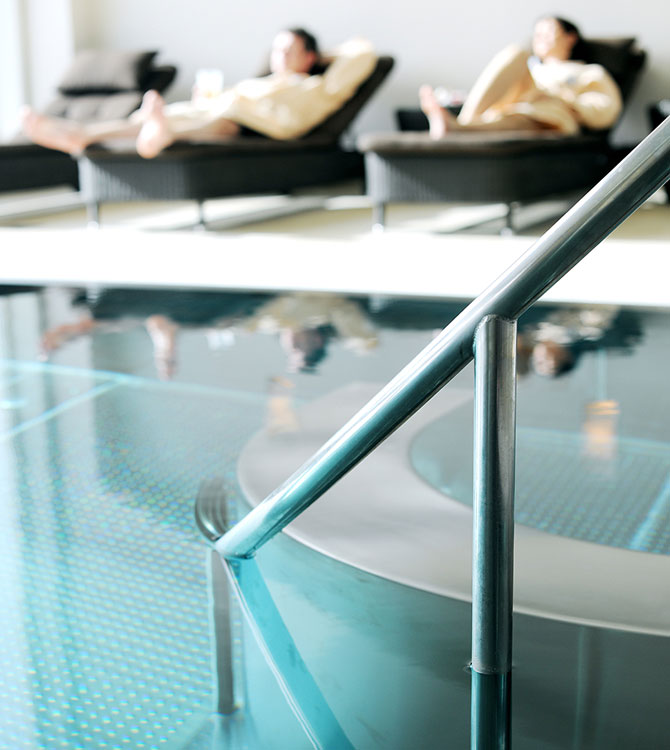 Gothia Towers –
Upper House Spa & Relax
Eye-catching relax
High up in the central section of Gothenburg's largest hotel, Invarmex has installed three beautiful, warming pools, one of which is an outside glass pool located on the 18th floor free-hanging 69 metres above the entranceway. Inside, you'll find a Jetstream pool and a soft pool where you can relax in comfort on a sofa of steel bars and take in the wonderful view out over Liseberg. All the frames are made of acid-proof steel in quality EN1.4404 and the internal pools are completely clad in this material. The pools were commissioned in 2013.
#References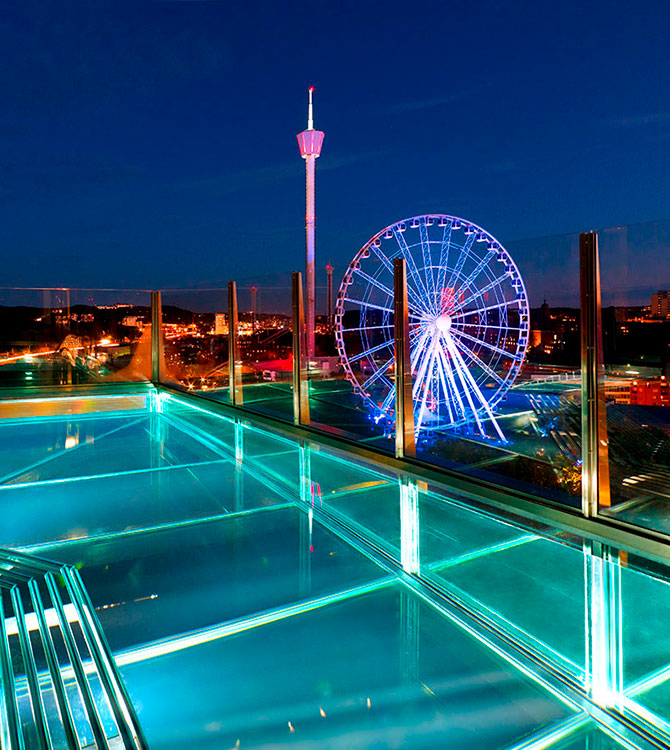 Pool refurbishment
Your old pool can be like new again
We refurbish and modernise existing pools so that they meet today's comfort, function and design requirements. If you have an older style concrete pool that's leaking, we can clad it internally with stainless, fully welded sheet steel. And so, using the latest technology and equipment, it becomes like new again.
Thanks! Your message has been sent. We will return to you as soon as we can!