Public baths
Stainless pools for public spaces
A stainless steel pool has no limits. Everything is possible. In addition, the material itself gives a stylish, exclusive and inviting feeling.
Stainless steel is a material ideally suited to public spaces as pools made from it are watertight, quick to produce, flexible, hygienic and economical. On top of that, stainless steel is 100% recyclable and requires less maintenance than, for example, tiles.
Invarmex is one of the market's most solidly experienced pool producer and installer and is able to develop solutions for stainless swimming pools regardless of size and purpose.
#References
Less maintenance
Unsurpassed quality
Stainless steel requires less maintenance and significantly fewer repairs than other competing building materials. Our pools will not crack, discolour, leak or require renewal of their finish throughout their lifetime. With the help of advanced CAD technology and laser cutting and precision bending, the quality we deliver for your pool project is unsurpassed.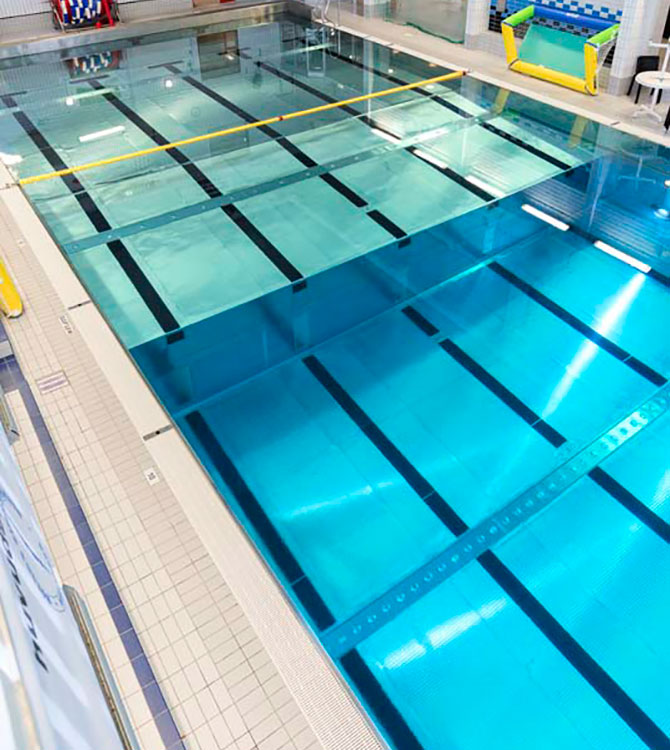 Material with a wealth of possibilities
Exclusive design
Apart from the fact that stainless steel is absolutely watertight, light weight and elastic, takes less construction time and is unsurpassed when it comes to hygiene, it is also a most beautiful material. Stainless steel allows you to "think outside the box", but even in the most simple constructions, it is seen as stylish and exclusive. Together with well-thought-out lighting and other accessories, the experience you get from a steel pool differs significantly from that conveyed by a tile pool. Furthermore, it requires less maintenance than tiles do … and this means long-term cost savings.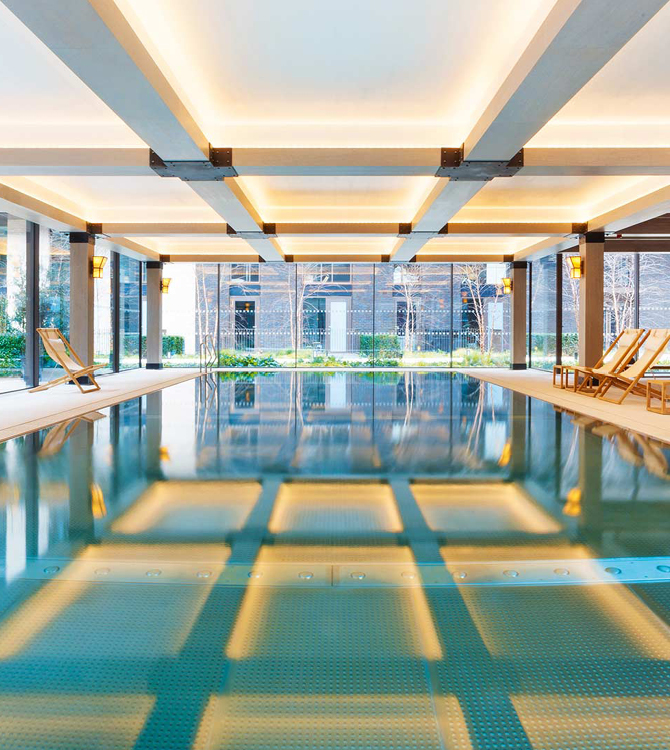 Special solutions
Scandinavia's biggest workshop
Invarmex stainless steel pools are designed and manufactured from standard modules. These are prefabricated in our workshop, which is one of the largest in the Nordic region for the manufacture of stainless steel products. We can also modernise older pools and design and produce special solutions for rehabilitation pools. We work together with architects, builders and other partners.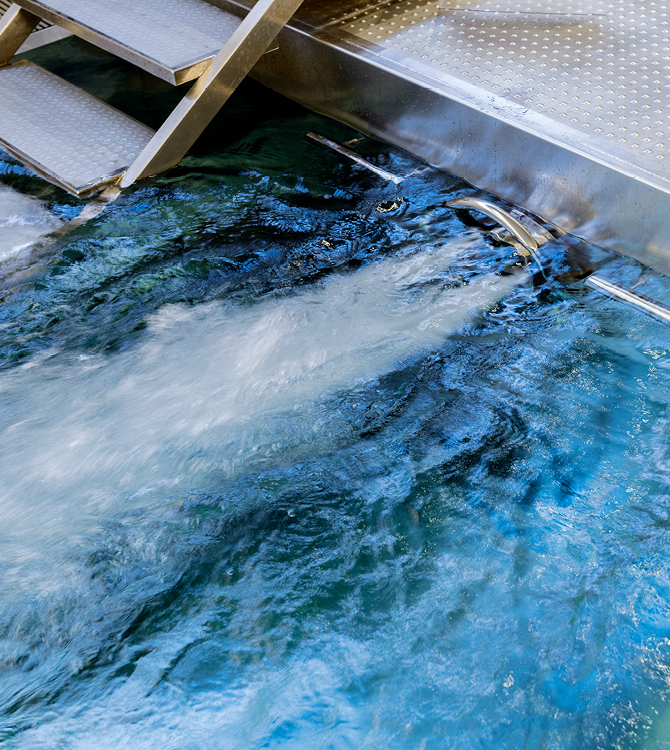 Facts
Unique benefits from a stainless steel pool
Hygienic
Watertight
Smooth surfaces
Do not crack
Elastic material that can withstand ground movement
Weighs less
Quick installation
Inexpensive maintenance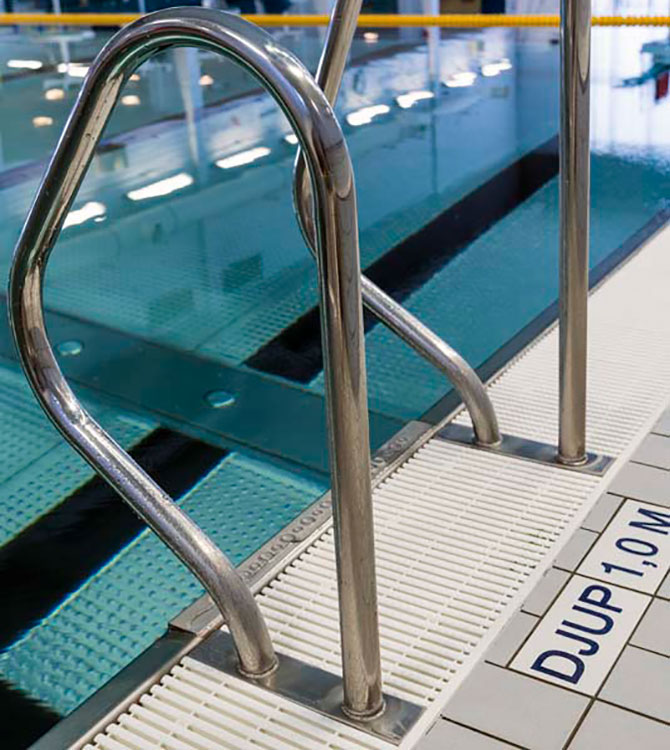 Karlskoga swimming baths
Exchanging the old pool
Size: 25 x 10 x 1.2/3.8m.
Existing water surface was raised to floor level and the pool floor raised accordingly.
The walls were retained while the pool itself was fitted with a new overflow drain, a new floor and new standing shelving on three sides.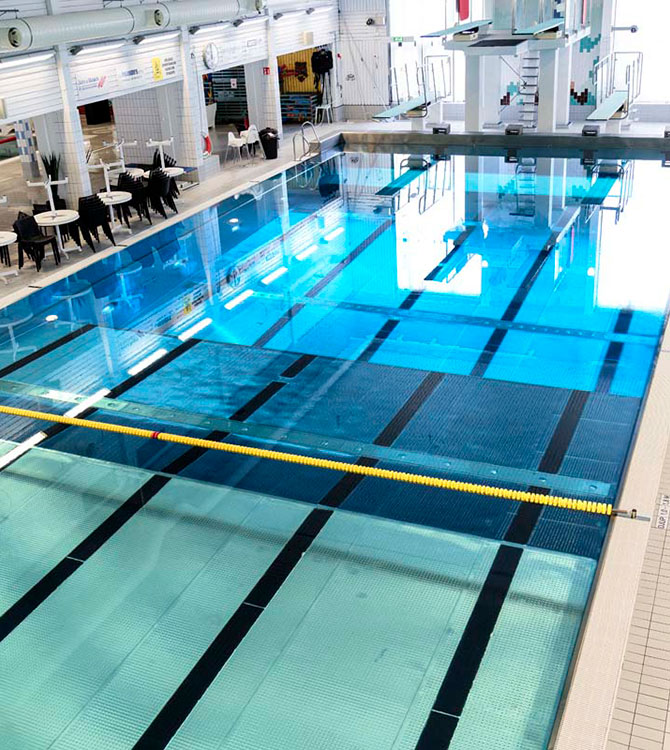 Nyköping rehab
Building the pool in stainless steel
Length: 11.0m Breadth: 3.0m
Depth: 1.2-1.5m
Material: 316L (EN1.4404)
Overflow drains on three sides
Flanged connection to the overflow drain.
1 longitudinal side, floor inlet channel
Bottom plates with pyramid embossing
Installation
Penetration and acid washing
New railings
#References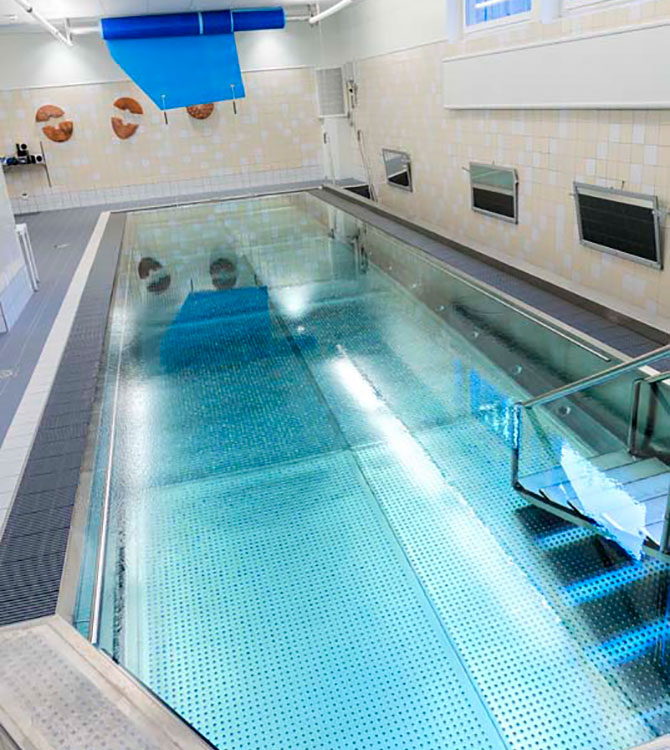 Pool refurbishment
Your old pool can be like new again
We refurbish and modernise existing pools so that they meet today's comfort, function and design requirements. If you have an older style concrete pool that's leaking, we can clad it internally with stainless, fully welded sheet steel. And so, using the latest technology and equipment, it becomes like new again.
Thanks! Your message has been sent. We will return to you as soon as we can!